Happiness is . . .
Water with motion blur achieved with slow shutter speed and manual focus.
Water with frozen action achieved with fast shutter speed and manual focus.
Just a few more motion pictures
Taken from the dash of my car. Kids don't try this while driving.
Happiness is . . . My first attempt at Panning
Frozen bird action
Happiness . . . Spilt milk
A few locals doing the bird dance
YAK,YAK, YAK, I hear ya! Enough all ready.
Challenges that these photos are entered in are -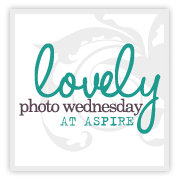 Is working with your Shutter speed confusing you? Here are some photography tips for shutter speeds in specific situations. The speeds listed are the needed speeds to freeze the action under normal conditions. If you want to blur the action, decrease the shutter speed to be lower than your focal length. To adjust for a very fast situation, increase the shutter speed.
Football - 1/400

Baseball/Softball/Hockey - 1/350

Kids Running - 1/350

People Jumping - 1/250

Golf Balls - 1/3200

Water Splashing - 1/350